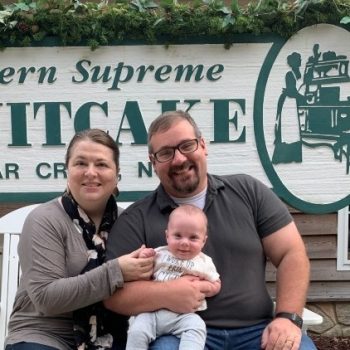 I was born in Charlotte, NC and lived in the Charlotte area for the first twenty-four years of my life. In 2005, I enlisted in the U.S. Air Force and spent the next 6 years being deployed in Germany, Belgium, Qatar, and Afghanistan. My call to ministry began in the last 2 years of military service. Starting in 2009 I taught/preached in men's ministry, Sunday school, young adult, and prison services. I even taught a Bible study on the book of Revelation while deployed in Afghanistan.
The years since that early call, I have served as a senior, youth, and associate pastor. In 2011 I was awarded a Masters of Arts in International Relations from the University of Oklahoma. I also completed work on a Master of Divinity degree in Expository Preaching, a Master of Theology, and a Doctor of Philosophy in Expository Preaching.
Anna, my wife and I have been married since 2016; our son Judah was born in April 2020. Anna is a licensed professional counselor who utilizes her faith in her practice. She specializes in counseling children and adults who have experienced trauma. Currently I serve as Senior Pastor of Mount Olive Baptist Church in Pittsboro, NC.